Game Assistant Mobile App
Helping players prepare for their next battles while being away from their favorite game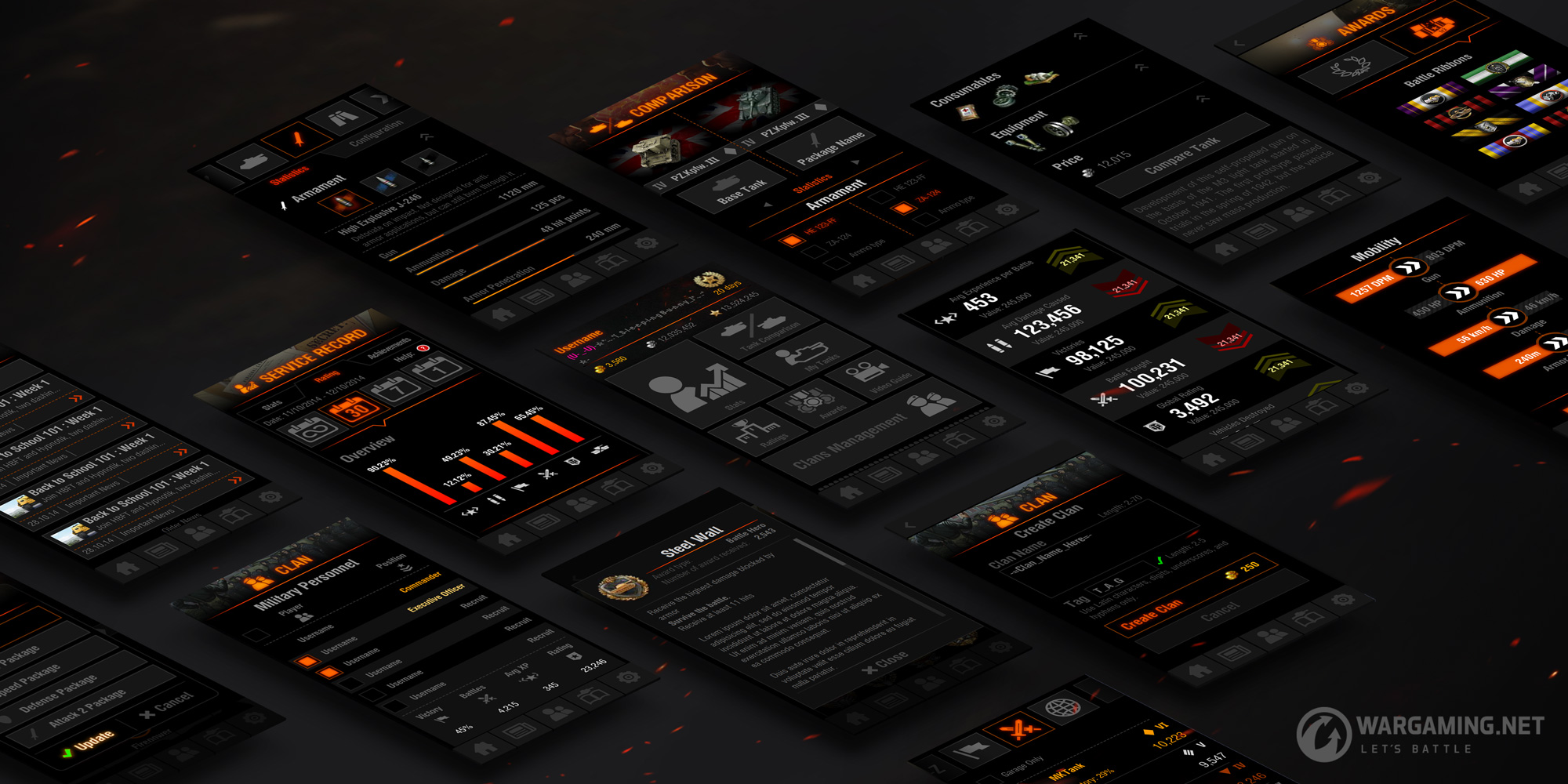 Overview
About the project
World of Tanks: Console Companion is a stat tracker and mobile wiki for World of Tanks Xbox players. The goal of the app is to help our players be prepared by being able to get any information nescessary prior to their game time.
In the app, players will have the ability to check their progress, their friends stats, look up tank information, compare tank abilities, read game annoucements, watch game tutorials and guides, etc.
My contributions
I worked as a designer along with an animator, a producer, and a small group of developers. My job included:
→ Translate requirements and user feedback into features and designs
→ Provide visual and interaction design guidelines
→ Provide interactive prototypes for user testing
→ Work directly with devs during the implementation
Outcome
The app got an average rating of 4.1
Our users enjoy the app's ease of use and many of its features, particularly the stat tracking page layout and vehicle comparison features.
Personas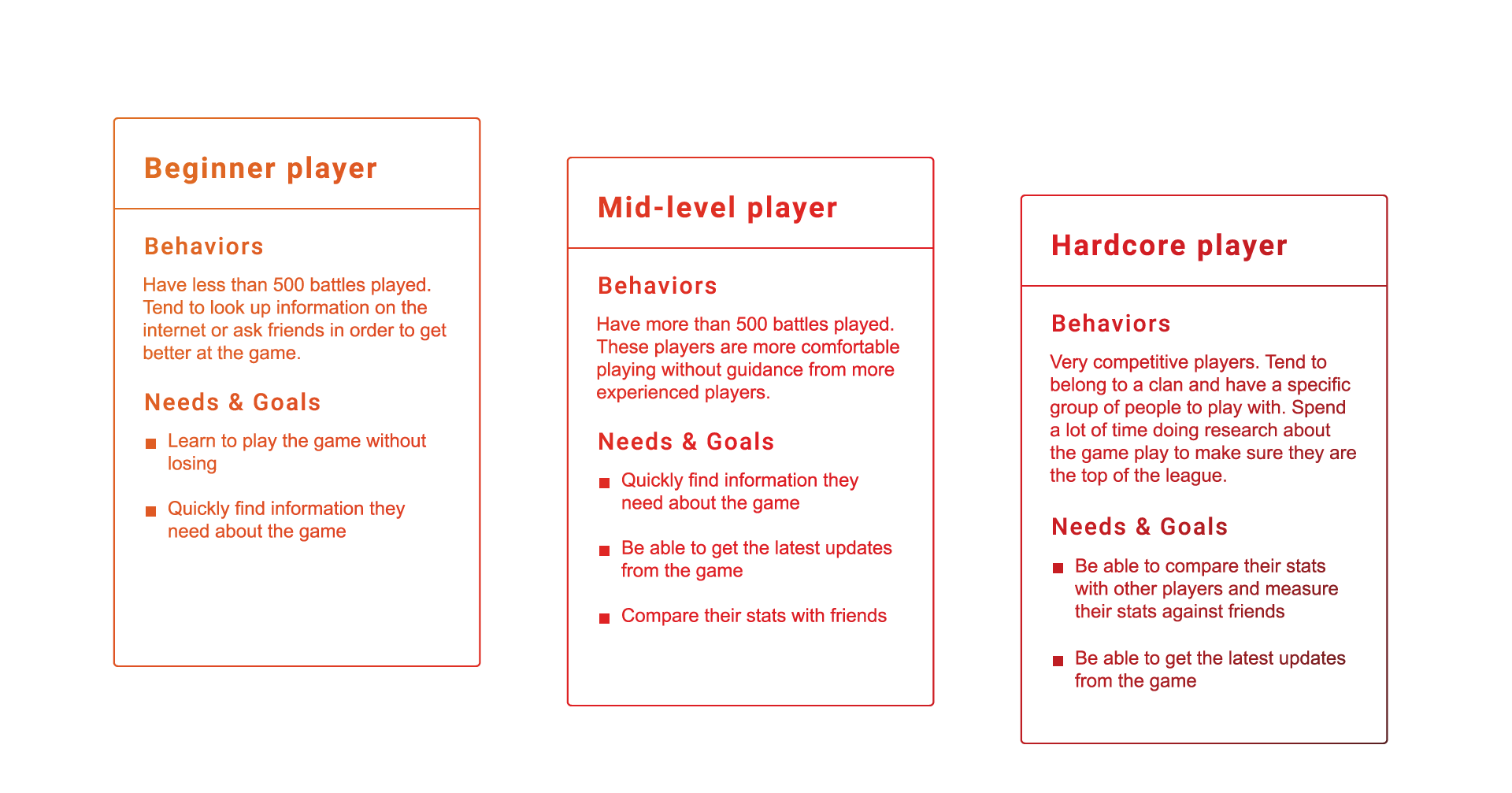 Sitemap
Wireframes
Typography & Colors
Usability testing & iteration process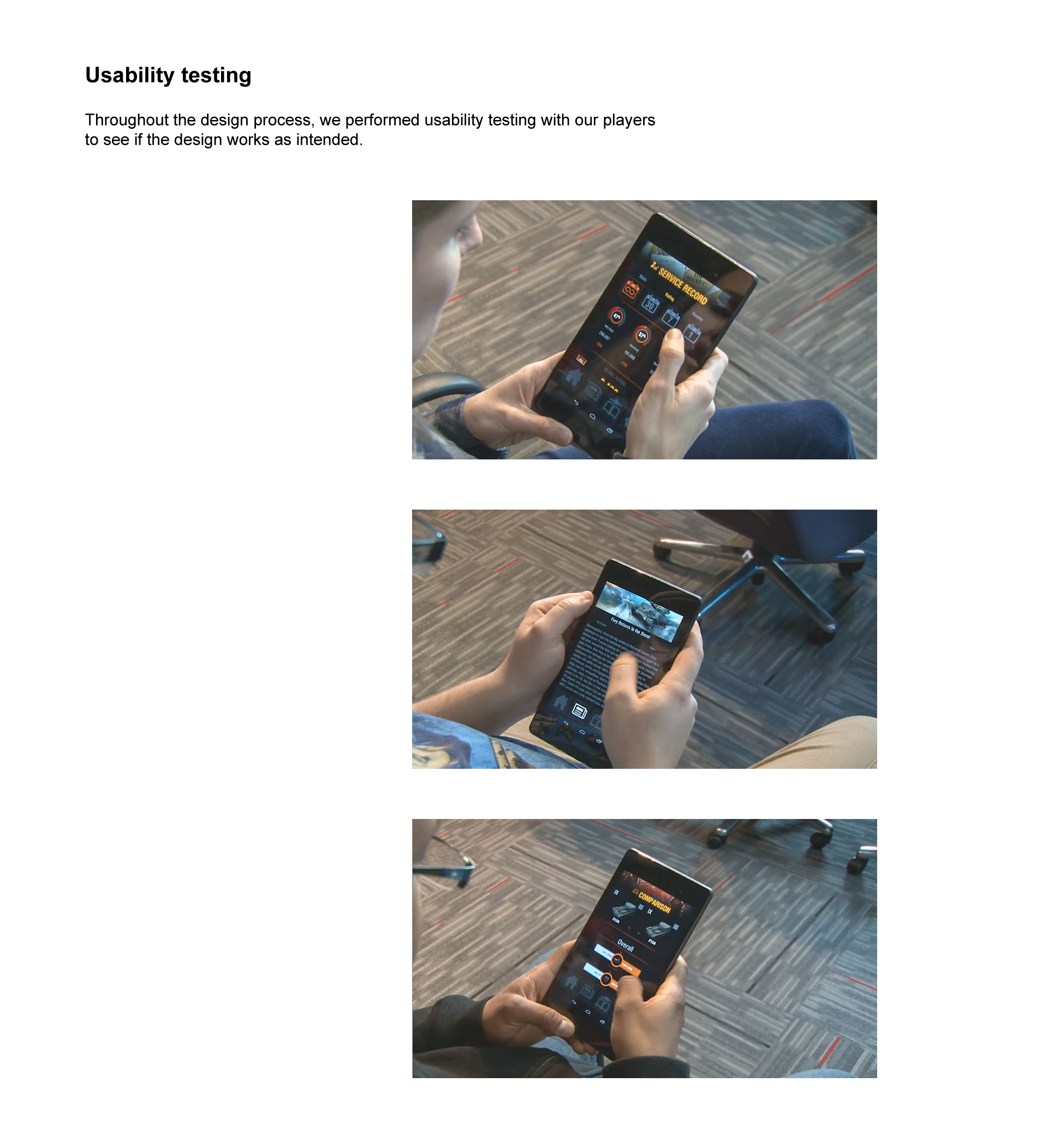 App Design